About John Teleska's practice
About John Teleska

Interview w/ Teleska

Teleska's hypno blog

Blog archive
Contact
Endorsements by colleagues
About hypnotherapy

What is hypnosis?

"Unconscious" means...?

What's it good for?

What will I experience?

How many sessions?

About hypnotic ability
Hypnosis for...

...relief from anxiety
       fears, and phobias


...pain relief

...migraine relief

...birth & comfort

...recovering from trauma
       (including sexual abuse)


...people with cancer
Evidence-based medical uses of hypnosis
Articles by John Teleska

Hypnotic interaction

Engaging hypnotic ability

Modern hypnotherapy
Client comments
Client stories
Selected bibliographies

Uses of hypnosis

Ericksonian hypnotherapy

Pain relief

Relief from migraines

Hypnosis and birth
About Milton Erickson
John Teleska's Music Site



February 14, 2011: Unconscious Learning


Would you be willing to learn something useful that you may not know you have learned, nor how you have learned it?





---
---

Recent client comment about her work to gain relief from habitual anxiety

"I feel like my brain has gotten less dramatic… like things that happen are just what is... not such a big deal. My old normal level of anxiety is just less all the time, now."





---
---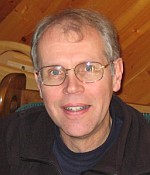 "Teleska enables people to learn from and for themselves.... His skill lies in his talent for sensitively reflecting back what each unique client brings, allowing that person to utilize their own powerful resources, conscious or not-yet-conscious, that will enhance healing and personal growth."



—Laurence I. Sugarman, M.D.


Diplomate of the American Board of Medical Hypnosis


Clinical Assistant Professor of Pediatrics


University of Rochester School of Medicine & Dentistry

"John matches deep compassion with very precise clinical skills in helping people deal with a variety of mental health issues as they move towards a healthier life. He is a valued healer in our clinic."



—Charlotte Wytias, RN, MS, FNP


Manager, Integrative Medicine Department


Clifton Springs Hospital








"There are, somewhere within us,
those healing forces that have been present through the ages—
hypnosis mobilizes the forces that heal and repair."



—Milton H. Erickson, M.D.





There is more to you than you know about consciously. Your conscious intelligence is like the tip of an iceberg floating above water, while your unconscious intelligence is large and out of sight, underneath the waterline, supporting the little bit that is visible above.

In my private practice and as a clinician at the Integrative Medicine Department at Clifton Springs Hospital I help people engage their natural abilities, both conscious and unconscious, on behalf of sustainable, life-improving change, including:


•
Learning to gain relief from the physical and psychological discomforts associated with:

Anxiety and stress (more)


Confidence and self-esteem issues


Effects of past trauma (more)


Limiting behavior (see Problem behavior and Getting unstuck on hypnoBlog)


Migraine and tension headache (more)


Pain: Recurrent, headache, birth, surgical (more)


Phobias and limiting fears (more)


Relationship, social, and work issues


Repeating obsolete patterns of behavior


Sexual dysfunction


Sleep problems


Stuckness (see Getting unstuck on hypnoBlog)


Trauma and loss (more)
•
Harnessing your natural abilities on behalf of:


Altering limiting behaviors (see Getting unstuck on hypnoBlog)


Comfortable and healthy childbirth (more)


Coping with life changing events


Dental work: comfort and recovery


Focus in sports and competition


Illness recovery


Life threatening illness: support for the associated emotional and physical issues


Moving towards what you want


Public speaking and test taking


Satisfying work and relationships


Surgical procedures: comfort and recovery

•
Making life transitions:


Increase satisfaction in relationship and work


Career change


Relationship crisis and divorce


Starting new relationships


(More evidence-based medical uses of hypnotherapy).



The methods of Ericksonian therapy are not scripted, but evolve out of the interaction between you and the therapist to engage your unique and natural abilities on behalf of your well-being and what you desire.

(More about Ericksonian hypnotherapy).






Endorsement by a colleague
"John Teleska has an uncanny talent for inviting collaboration in the therapy/learning process. His way of working maintains a focus on what is useful for clients. As a friend and colleague he impresses me with both his knowledge and presence. Even his published writings have a sense of immediacy. His ability to promote new conversations—including hypnotic conversations—and to engage his clients' unconscious resources make his therapy alive and relevant."



—David London, Ph.D., Psychologist


Supervisor in Family Therapy


at the Child Study Center of NYU Medical Center


Former Director of Adult Clinical Services,


Mapleton Clinic, and Private Practice, NYC

(More endorsements by colleagues).