About John Teleska's practice
About John Teleska

Interview w/ Teleska

Teleska's hypno blog

Blog archive
Contact
Endorsements by colleagues
About hypnotherapy

What is hypnosis?

"Unconscious" means...?

What's it good for?

What will I experience?

How many sessions?

About hypnotic ability
Hypnosis for...

...relief from anxiety
       fears, and phobias


...pain relief

...migraine relief

...birth & comfort

...recovering from trauma
       (including sexual abuse)


...people with cancer
Evidence-based medical uses of hypnosis
Articles by John Teleska

Hypnotic interaction

Engaging hypnotic ability

Modern hypnotherapy
Client comments
Client stories
Selected bibliographies

Uses of hypnosis

Ericksonian hypnotherapy

Pain relief

Relief from migraines

Hypnosis and birth
About Milton Erickson
John Teleska's Music Site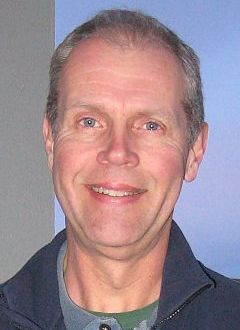 John Teleska (M.Ed., University of Rochester) has maintained a private practice in Rochester, NY since 1997 and is a clinician at the Integrative Medicine Department of Clifton Springs Hospital.

He has completed ten years of advanced training in Ericksonian hypnotherapy sponsored by the Forum for Psychotherapy Cybernetics in NYC. He has trained under the direction of the American Society of Clinical Hypnosis, the Milton H. Erickson Foundation in Phoenix. He studied psychodrama with Dorothy Satten and pre- and peri-natal birth trauma with William Emerson and has trained in Marie Mongan's hypnobirthing methods. He has also studied with Charlotte Selver, whose work he experiences as embodied hypnotherapy—that frees deeply held physiological patterns.

John is a member of the American Counseling Association and The National Board of Certified Clinical Hypnotherapists. With colleagues Andrew Roffman, L.C.S.W. (faculty, NYU Medical Center's Child Studies Program), and Laurence Sugarman, M.D. (faculty, University of Rochester School of Medicine and Dentistry), he has co-authored papers for peer-reviewed journals and book chapters expanding the clinician's view of what constitutes therapeutic hypnotic engagement.

Collaborating with Brian Justice, D.C., and John Ventura, D.C., of the Rochester Chiropractic Group, John has written and recorded hypnotic scripts that are used by their patients during various treatments to enhance the benefit of the procedures.

He has also worked in the fields of physics, engineering, teaching, and music.

See endorsements by colleagues.

For more about the Milton H. Erickson Foundation go to www.erickson-foundation.org

For more about Charlotte Selver and Sensory Awareness go to www.sensoryawareness.org





More Background
After studying physics at the University of Rochester (BS, 1972), John provided computer consulting for research groups at Strong Memorial Hospital, the Laboratory for Laser Energetics, and the Physics and Electrical Engineering Departments at the U of R. He continued consulting as a systems engineer through 1997 for many of Rochester's optics and metrology companies.

He earned a Masters Degree in Education from the U of R in 1982. John taught music theory and guitar at Hochstein School of Music, software engineering at RIT, and high school science at The Harley School between 1978 and 1983.

From 1976 through 1992 he performed throughout New York and New England as a solo guitarist and collaborated with dance troupes, mimes, poets, improv theater groups, and other musicians. He produced and recorded three albums of his own music and two albums with storyteller Jay Stetzer.

Starting in the mid-1970s, John was an active member of the Rochester Zen Center and then, since the mid-1980s, the Springwater Center for Meditation.

In 1997, he and his wife, Lana Limpert, began on going study with the Advanced Hypnotherapy Training Group of the Forum for Psychotherapy Cybernetics. For the past decade, hypnotherapy has been John's entire professional focus.

His other interests include biking, hiking, pairing good food and wine, exploring the deserts of SW Utah, stargazing and telescope building, and learning more about what supports good feelings, satisfying relationships, and being healthy and engaged.





This article appeared in the regional Sunday newspaper:



  ROCHESTER, NEW YORK

SUNDAY, DECEMBER 30, 2007


CAREER MILESTONES
Engineer/musician/teacher
blends livelihood, interest



PATRICK FLANIGAN
STAFF WRITER
    John Teleska's search for a job that delivers true happiness took him to some of the area's most advanced laboratories, into grade-school classrooms and onto stages in front of more than 1,000 music fans.
    But the former biomedical engineer, teacher and jazz guitarist finally discovered what he was looking for at one of the most mysterious places in the universe: the intersection of the mind and body.
    Teleska has been practicing hypnotherapy since 1997, a few years after he discovered The Collected Works of Milton H. Erickson, the writings of a medical doctor who pioneered the use of hypnosis in modern Western health care. "When I started reading, I couldn't put the thing down," said Teleska. "It was like reading a novel on an airplane. I just kept turning pages."
    At that point in his life, Teleska was a highly regarded guitarist on the local music scene and a consultant for various high-tech enterprises.
    He had graduated from the University of Rochester in 1972 with a degree in physics and learned how to program computers in high school. He also earned a master's degree in education from UR in 1982 and had been a part-time science teacher at The Harley School.
    Soon after reading Erickson's book, Teleska was on stage at the old Jazzberry's music hall on East Avenue when he found himself telling the audience it would be his last show.
    "I remember thanking my fans for supporting my career," he said. "I had no idea I was going to say that. But when I said it, it felt right."
    Teleska became a disciple of Erickson's teachings and searched for students who had learned personally from the late doctor.
    He found such a couple in California and, after meeting them, joined their group of Ericksonian practitioners. "It requires all the rigor of physics," said Teleska. "The only reason it's considered a soft science is because we know so much more about the hydrogen atom than we do about human beings."
    As he studied, Teleska realized that his favorite consulting jobs were the ones that required him to build teams of engineers. He enjoyed helping these technical experts connect their work to their passion — the early curiosity that motivated them to undertake such difficult fields of study.
    That's what he wanted for himself.
    "I've always wanted to combine livelihood and interest, as opposed to earning my keep and having a hobby I was passionate about," he said.
    So while he's not a licensed psychoanalyst, Teleska is certified by the National Board of Certified Clinical Hypnotherapists and has offices in his Pittsford home, Greece and Clifton Springs [Hospital].
    He declined to reveal his annual revenues, but no longer works as a consultant to make ends meet.
    Dr. Laurence Sugarman, a local pediatrician and president of the American Board of Medical Hypnosis, said he sometimes refers his patients' parents to Teleska after they'd seen the benefits of hypnotherapy for their children.
    Sugarman, who is also a respected banjo player, said he wouldn't be surprised if Teleska's musical background informs his ability to communicate on a hypnotic level.
    "Music is an emotional language broken up into groups of rhythm and melody and repeating themes," he said. "So is the language of hypnosis."